DJIN SPIRITS & MAISON DÂME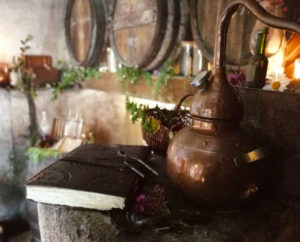 Le 8 December 2020
<! - wp: paragraph ->
The cuvées are centered on the work of botanists in maceration, distillation and other techniques kept secret. On the one hand, DJIN SPIRITS brings together our non-alcoholic plant spirits and on the other hand, MAISON DÂME, our range of traditional spirits.
<! - / wp: paragraph -> <! - wp: paragraph ->
DJIN SPIRITS is a family of spirits, synthesis of our work & nbsp; and our values, but applied to a craft production, 100% alcohol-free by working on a natural basis articulated around medicinal plants and their powers .
<! - / wp: paragraph -> <! - wp: paragraph ->
Because we sincerely believe that alcohol is not an end in itself, that only the moment of tasting, sharing and the quality of the feeling counts, we have chosen not to limit ourselves to just one production technique and to do everything possible so that people, whatever their choices or their origins, can enjoy tasting our vintages as much as we enjoy making them.
<! - / wp: paragraph ->